March 28, 2019 |
Peter Neptune MS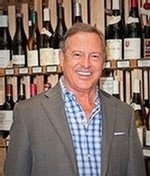 I want to draw your attention to one of the great wines of Italy, considered to be at the same level of recognition and collectability as Masseto and Messorio, Sassicaia and Solaia. The wine is D'Alceo, a blend of 85% Cabernet Sauvignon and 15% Petite Verdot, from Castello dei Rampolla.
Castello dei Rampolla, owned by the Di Napoli family since 1739, is managed today by the brother and sister team Maurizia and Luca. They have farmed the entire estate biodynamically since 1994. The vines for D'Alceo were planted in 1993 and are bush trained, with very low yields.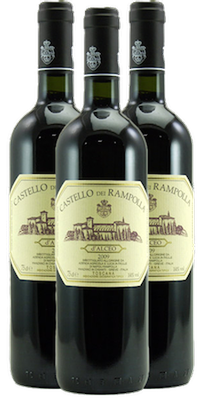 Luca says that with this D'Alceo he attempts "powerful balance", and that pretty succinctly sums it up. The 2009 is drop-dead gorgeous, with remarkable purity of fruit and a mouthfeel that has to be experienced to be believed.

There is a lovely floral/violet note surrounding the black cherry and plum fruit, with accents of mint, licorice and Italian herbs. As I said, it is on the palate where the wine really sings, and the finish seems to last forever.

We were able to source a special allocation of the 2009 vintage to offer at an attractive and competitive price, exclusively for DouxVin subscribers. With ten years of age the wine is showing all of the depth and breadth you would expect and is just entering its window of drinkability.
-Peter Neptune, Master Sommelier
Pricing $495/3-Pack - tax and delivery included
This is a wine that can be consumed now and for the next 20 years. It would be a welcome, and in my opinion, necessary, addition to any serious wine cellar.