March 12, 2019 | DouxVin Experiences | Peter Neptune MS
Best Of Italy - OC Event - Report
DouxVin Wine Strategies presented a Best of Italy Wine Dinner at Old Vine Kitchen and Bar last Tuesday (March 12), and the sold out event was a huge success. I presented and spoke about 10 wines spanning the length of the Italian peninsula, with accompanying cuisine by Chef Mark McDonald.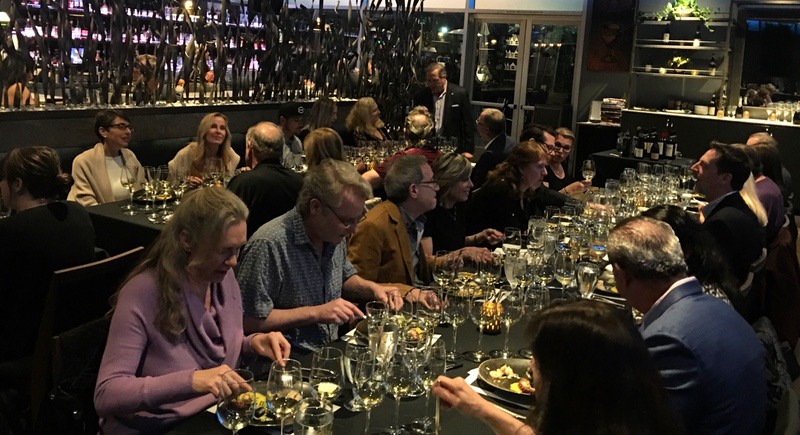 The highlights included a beautiful seafood salad with the best octopus I have had outside of Italy, with a flight of white wines that ranged from Monchiero Carbone Arneis to the great Terlano Pinot Bianco Vorberg, always a favorite of mine. The next dish was a deceptively simple Tuscan bean preparation, that, accompanied by a La Pederzana Lambrusco Puntamora 2007, might have been the hit of the evening. For good measure we also poured the 2013 Fossacolle Brunello di Montalcino which provided a full-bodied counterpoint to the dish.
Braised short rib in Barolo wine was next up, with a flight of red wines that included an outstanding 2011 Mastroberardino Taurasi Reserva, the always crowd-pleasing 2014 Orma Toscana, and of course a Barolo, the 2014 Ceretto. That Mastroberardino just might have won the round.
A cheese plate including teleggio and pecorino romano was accompanied by the 2012 Secondo Marco Recioto della Valpolicella, a beautifully sweet wine with incredible depth and length. A great way to end an epic evening of Italian food and wine.
Thanks to Chef Mark McDonald, co-owner Kate Perry, and their amazing staff for helping to make this a wonderful evening.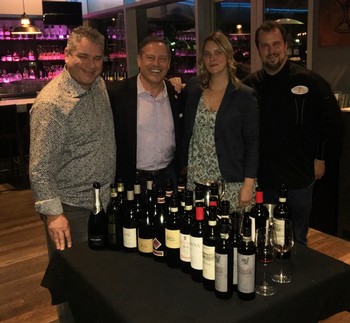 We are looking forward to another great dinner at Old Vine Kitchen and Bar on April 9th, where I will present 10 wines that I call "The New California." (Reserve your place)