January 12, 2019 |
Warren Egnal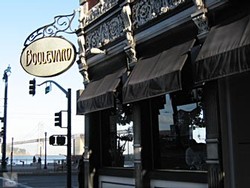 I had the distinct pleasure this week of having lunch with Chris Forbes of Taylor Fladgate who was in San Francisco to promote their excellent portfolio of Port from: Taylor Fladgate; Croft, Fonseca and Wiese & Krohn. This was a wonderful afternoon at Boulevard on San Francisco's Embarcadero and I was amazed at how well these wines paired with our food—Port is clearly not only for dessert!
We began with the lovely and lively Taylor Fladgate Chip Dry White Port. As pleasant as it was alone as a sipper, it took on new life in the PortoTonica (1 part white port, 2 parts tonic water and a sprig of mint) such a refreshing and enjoyable aperitif.
We dived right in with the Croft Ruby Porto. This full fruit flavored wine was the perfect beginning to our Port journey while we waited for our food. We quickly moved on the Fonseca Bin 27 Port, a luscious wine that I learned is the most popular Ruby Port sold in the U.S. I can taste why. Our final wine before the food arrived was the slightly drier, more delicate 2012 Taylor Fladgate Late Bottled Vintage Porto which clearly benefited from waiting for its time in bottle.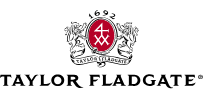 The Snake River Farms Wagyu Beef Carpaccio with porcini aioli, pickled shiitakes, marcona almonds, porcini tuille & parmesan arrived just in time to embrace the Croft 7 Year Old Reserve Tawny Porto, full of dried fruit, fig and nutty flavors that matched perfectly with the ridiculously tasty Wagyu. Next up was the Taylor Fladgate 10 Year Old Tawny Port somewhat drier than the Croft but with similar nutty characteristics that complemented the earthiness of the porcini flavors.
At this point my duck confit arrived. Unfortunately, I was now so enthralled by the wines I became lax in my note taking about the food and order of the remaining wines. I just relaxed to enjoy the food, wine and company. I do remember the duck was terrific and paired exceptionally well with the next flight of wines. These included: the 2016 Fonseca Vintage Porto that presented the deepest garget color and was vibrant and lively, still tannic with food-pleasing spiciness; the Fonseca 20 Year Old Tawny, which was superb and a lovely progression from the earlier tasted 10 Year Fladgate; the Taylor Fladgate Reserve Tawny, with 13-14 years of ageing, whose gorgeous 18th Century replica one-liter bottle was almost as impressive as this splendid wine.
We concluded the meal with espresso and caramel candies complemented perfectly by the 1982 Wiese & Krohn Porto Colheita which demonstrated a lovely caramel color and nose. I love dried apricots and found an essence of them in this gorgeous wine experience that I described to Chris as "Dancing on the Tongue™️." I told him he could use this description for a small licensing fee!
While I love Port, like most lovers of sweet wine, I usually indulged in Port with dessert or as an after dinner libation. Today, especially now that modern science has medication to prevent gout, it was such a pleasure to discover that Port is entirely appropriate and quite enjoyable as a midday accompaniment to a flavorful lunch.
Drink up-next year they'll make more.

Contact Warren 📩 Warren@DouxVin.com 📞 (415) 828-5334