January 31, 2019 | Wine Tasting Tips | Peter Neptune MS
Open Your Mind
Having recently been the invigilator at a number of wine exams for both the Court of Mater Sommeliers and the Wine and Spirits Education Trust (WSET), I have noticed that in the blind tasting section of the exams that many students continue to make a crucial error. They take one sniff of the sample, decide that they know what the wine is, then proceed to create a tasting note for the fictional wine in their head, usually missing key components of the wine that are in the glass.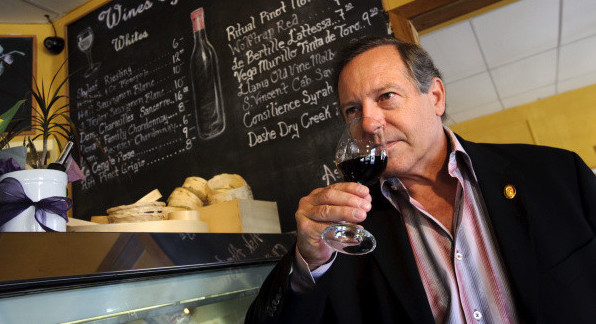 One of the hardest things about blind tasting is to ignore this tendency. It is important to explore the wine with a clear, unbiased approach that lets you identify the key components in a wine's aroma and structure to help you come to a deductive conclusion as to what the wine could be.
I think that this approach is also important to the wine consumer. We all have a tendency to see a wine superficially, almost imposing upon a wine the qualities that we expect it to have. One of the great joys of wine is the exploration and discovery of different aromas, flavors, textures and styles, from potentially thousands of different grape varieties and sources.
Keeping an open mind will take you down paths that you perhaps never thought you would go – and you may end up finding that you were stuck in a "wine rut" and that there is a way to get out of it – by freeing your mind and letting wine speak to you.
Have a question for our Master Somm? Write Peter: Peter@DouxVin.com