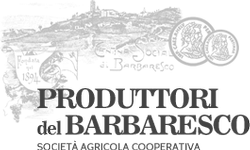 2014 Produttori del Barbaresco CRU 9 Pack

RABAJÀ BARBARESCO RISERVA DOCG
96 Points (Also #13 on Wine Spectator's Top 100 for 2018)
"The 2014 Barbaresco Riserva Rabajà is powerful, dense and explosive, with tremendous intensity of fruit and structure. The Rabajà is dark and potent – as all these wines are – but the tannins and acids give the wine considerable tension and energy. The Rabajà is a powerful, towering wine endowed with massive structure and intensity to burn. Like so many of these wines, the Rabajà is somber and brooding in feel."
ASILI BARBARESCO RISERVA DOCG
95 Points
"The 2014 Barbaresco Riserva Asili is somber and dense in this vintage. Silky Asili tannins bring out the wine's voluptuousness and soft contours. Dark red cherry and plum fruit show some of the typical Asili sensuality, but the 2014 is a powerhouse that is going to need time to come around.
MONTEFICO BARBARESCO RISERVA DOCG
96 Points
"The 2014 Barbaresco Riserva Montefico is another of the more inward, reticent wines in the range. A core of huge dark fruit virtually covers the beams of incisive tannin that are such a signature of this Barbaresco site. Dark red plum, chalk, cured meats, plum, iron, smoke, leather and licorice confer attractive elements of savoriness to this potent, structured Barbaresco."
MONTESTEFANO BARBARESCO RISERVA DOCG
95 Points
"One of the many highlights in this range, the Barbaresco Riserva Montestefano is superb. A big enrobing wine, the Montestefano wraps around the palate with stunning depth. Today,the Montestefano is utterly embryonic, and yet it exudes depth, resonance and pure class. The Montestefano is one of the more complete wines in the range because of the way it deftly balances fruit intensity and structure.
OVELLO BARBARESCO RISERVA DOCG
95 Points
"The 2014 Barbaresco Riserva Ovello is bright and piercing, as it so often is, and yet it also has more than enough fruit to fill out its mid-weight, energetic frame. Pine, mint, crushed rocks and sweet red plum build into the huge, piercing finish. The Ovello is another wine in this range that demands patience. Even in the early going it is super impressive. The 2014 s an unusually dense, packed Ovello. It should be terrific in another few years' time."
PAJÈ BARBARESCO RISERVA DOCG
96 Points
"Beams of minerality and salinity cut through a core of dense, dark fruit in the 2014 Barbaresco Riserva Pajè. Deeply pitched and tannic, the 2014 is a super-classic, youthfully austere Barbaresco that is going to need time to be at its best. Readers should expect a firm, structured Barbaresco. The finish alone is striking. Crushed rocks, minerals, sage and lavender add nuance to this chiseled, finely sculpted Barbaresco. If you can find it, you should not hesitate."
PORA BARBARESCO RISERVA DOCG
94 Points
"The 2014 Barbaresco Riserva Pora is a dark, sensual beauty. Deeply spiced and balsamic, with tremendous textural richness, the Pora is utterly beguiling. I can't remember a Pora with this much depth, textural resonance and brooding intensity. The 2014 needs at least a few years to be at its best, but it is superb even in the early going. I won't be surprised if the 2014 turns out to be better than this note suggests."
RIO SORDO BARBARESCO RISERVA DOCG
93 Points
"The 2014 Barbaresco Riserva Rio Sordo is the most open-knit and easygoing of these Riservas. Creamy and giving, the Rio Sordo is one of the more available of the Riservas in the early going, an impression that is reinforced by its mid-weight structure. Perfumed floral notes add lift to the dark, red-toned fruit."
MUNCAGOTA BARBARESCO RISERVA DOCG
94 Points
"The 2014 Barbaresco Riserva Muncagota is another of the overachievers in this range. White pepper, bright red cherry, floral notes and mint cut through the fruit in this beautifully vivid, crystalline Barbaresco. There is a level of energy, drive and overall nuance in the 2014 I don't recall having seen in the past. The 2014 is a terrific Muncagota."
*All reviews from November 2018 by Vinuous