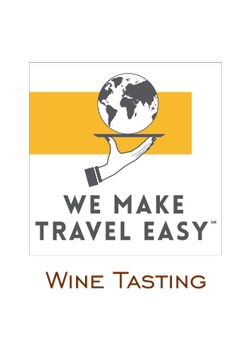 We Make Travel Easy/DouxVin Tasting 6-pk
Portugal: Quinta de la Rosa Estate White & Reserve Red
Quinta de la Rosa has been in the Bergquvist family for over 100 years. While well known for Port, The Douro region also produces excellent white and red wines from native varietals. Quinta de la Rosa produces their wines without over-extraction and without too much tannin or oak. The wines are rich and full bodied while maintaining freshness and good acidity.
South Africa: Babylonstoren Chenin Blanc and Cabernet Sauvignon
Dating back to 1692, with the Simonsberg, Du Toitskloof and Franschhoek mountains as backdrop, Babylonstoren is a majestic jewel of the Cape. The wines are a combination of the very essence of Babylonstoren – keeping things simple and as true to the earth as possible, producing elegant and balanced wines.
Australia: Vasse Felix Chardonnay and Cabernet Saugvignon
Margaret River's Founding Estate, Vasse Felix was established in 1967 by regional pioneer Dr Tom Cullity. Pristine isolation, ancient lands and twin oceans make Margaret River a wine paradise and one of the world's greatest environments to grow ultra-premium Cabernet Sauvignon and Chardonnay.