Global Pinot Noir Dinner
June 27 - 6:00PM - French Club, San Francisco, CA

Join us for another fun experience with Master Sommelier Peter Neptune as he he walks us through the world of Pinot Noir. French Club Chef extraordinaire Lionel Balbastre has composed an amazing dinner to complement 3 Pinot dominant Champagnes, a lovely Sancerre Rosé of Pinot Noir and a selection of 4 terrific Pinot Noirs from Burgundy, Central Otago, California and Oregon. Don't miss what promises to be another spectacular evening.
The wines we'll be sampling are:
Passed Canapés
Billecart-Salmon 'Sous Bois' Brut (NV)

1er
Maine Lobster Tabouli with Citrus Vinaigrette
Billecart-Salmon Rose (NV)
2015 Bourgeois 'Les Baronnes' Sancerre Rosé

Entrée
Duck Duo, Seared Breast & Leg Confit with Mushrooms and Wild Rice
2015 Vosne-Romanée, 1er Cru, Clos des Reas, Gros
2015 Small Vines TBH Vineyard Pinot Noir
2017 Bergstrom Pinot Noir, Shea Vineyard
2014 Doctors Flat Pinot Noir, Central Otago

Fromage
Billecart-Salmon Demi-Sec NV
Seating will be limited, so please purchase your tickets soon.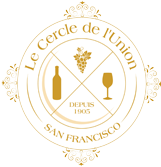 ---