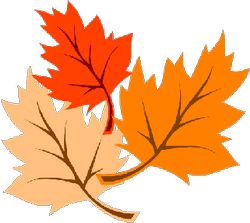 2021 Thanksgiving Indulgence 6-pack
Your Thanksgiving treat includes, one bottle each of:
Henriot Brut Rosé
The Rosé cuvée combines elegance and intensity in the purest Henriot style. This cuvée is a blend that showcases pinot noir from the Montagne de Reims while retaining the fresh minerality of chardonnay. A perfect way to start the Holiday.

2018 Asphodèle by Chateau Climens
The highly regarded (92 points from Wine Enthusiast) white wine is the first non-dessert wine from this legendary producer. Made in collaboration with Pascal Jolivet, from Sancerre, this dry white from the Climens vineyard has a very distinct personality, making it different from any other wine of the region.

2019 Delarche Pernand Vergelesses Les Combottes Blanc
This Les Combottes is a superb example of the Delarche clarity and purity of flavor that is gorgeous and captivating; creamy and concentrated, taking a cue from Corton-Charlemagne, this is a crowd-pleasing chardonnay, a white Burgundy gem.

2016 Bibbiano Chianti Classico Riserva
A marvelous example of how the extra age in the Riserva intensifies this classic Chianti from Castellina in Chianti, drawing fruit from from all vineyards of the estate. Tommaso and Federico Marrocchesi Marzi, are the fifth generation at Bibbiano, reflecting their family's traditional approach to winemaking and their commitment to 100%-pure Sangiovese wines.

2017 Ghost Block Napa Cabernet Sauvignon
For fans of the big, bold style one of Napa's greatest Cab values. This 94-point beauty features heady ripeness, with black fruit flavors bursting forth, perfectly suited to complement a diverse menu.
Quinta do Noval 10-Yr Tawny Port
A lively Tawny from a legendary producer is a powerful finish to your Thanksgiving feast.