Terlano Tasting with CEO Klaus Gasser
| | |
| --- | --- |
| Date: | Wed, Aug 21, 2019 |
| Time | 4:30 PM to 7:30 PM |
| Venue: | Perbacco, 230 California St, San Francisco, CA 94111 |
| Contact: | Warren Egnal |
| Phone: | 415-828-5334 |
| Email: | warren@douxvin.com |

As many of you know, DouxVin has long been an avid fan of the Terlano wines from the Alto Adige in the far northern reaches of Italy. When I was first introduced to these wines by Master Sommelier Peter Neptune (who thinks Terlano is the greatest overall white wine producer in the world), I was amazed at the complexity, quality, and all-around astonishing sensation these world-class white wines presented. As a lover of Chardonnay from Burgundy, I always believed those to be the best white wines in the world. The white wine from Terlano rivals Burgundy and their best offerings, especially the Primo Grande and Rarita line are arguably as good as anything produced in the world, including in Burgundy.
For those of you that know and collect the Terlano wines, I know you won't miss this event and for those of you unfamiliar with Terlano, this is a unique opportunity to taste a range of wines, including the Kreuth Chardonnay, Quartz Sauvignon Blanc and Vorberg Pinot Bianco, Nova Domus (blend of the aforementioned 3 varietals), including back vintages and the legendary Primo Grande that will astound your senses.
Sorry, this event is "sold out."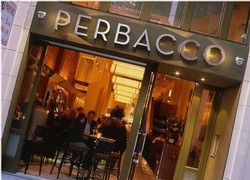 Perbacco
230 California St.
San Francisco, CA 94111
---