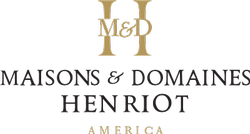 Outstanding Henriot Collection
Take advantage of this specially priced collection and join me to indulge in what has for several years been my "house Champagne."
2012 Henriot Brut Rosé Millésime (1 Bottle)
97 Pts Decanter. 93 Pts Robert Parker.
I had an opportunity to experience this vintage in a tasting last summer and fell in love with this particular bottling. The small batch we were able to access at the time was quickly snapped up by clients at the event. A small production wine (only a small number of vintage rosé bottles make it to the US); DouxVin was fortunate to secure a small allocation.
2012 was not without challenge. Frequent and devastating frost took its toll but the harvest yielded incredible results. Only fruit of pristine quality can procure this level of precision and purity, perfectly balancing ripeness and acidity. Elegant, richly layered flavors of raspberry, ripe cherry, orchard fruit and blood orange. Brioche on the nose with a lightly spiced, long saline finish. Limited availability.
Henriot Brut Blanc de Blancs (1 Bottle)
An all-Chardonnay assemblage, mainly from the Côte des Blancs. Crisp, mineral texture balanced with the typical ripeness of Henriot's style. Lemon pastry cream, spiced apples and a light toast exemplify the pure Chardonnay style.
Henriot Brut Souverain (2 Bottles)
Absolutely one of the best of Champagne's non-vintage bottlings year to year. Henriot's Brut Souverain is the perfect balance of richness and crisp acidity - a hallmark of Henriot's aesthetic and a superb introduction to their portfolio, ready to be enjoyed any night of the week.
Henriot Brut Rosé (2 Bottles)
Delightfully creamy, red fruit character balanced with soft texture and ripe acidity, this is quite an indulgent rosé. Wild strawberries, sun-dried cherries, and licorice meet white peach, chalk and rich pastry cream. An exceptionally food-friendly rosé Champagne.