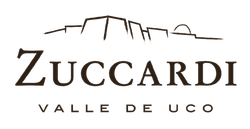 2020 Zuccardi Legacy Collection
DouxVin is pleased to offer this limited 6-Bottle collection (only 6 available) that includes:
2019 Fósil Chardonnay
This Chardonnay is named after the ancient fossils found at its unique grow site – the highest vineyard in the Uco Valley. The extremes of this location perfectly suit this Chardonnay's white grapes and create a vibrant yet palatable natural acidity.
2019 Polígonos Cabernet Franc San Pablo
This flavorful and well-balanced red is a perfect representation of Zuccardi's mission – a mission to encapsulate the diversity of the Uco Valley in interesting and delightful wines.
2018 Emma Bonarda
This elegant and unique wine takes after its namesake, the late matriarch of the Zuccardi family. Zuccardi's winemakers take special care of the Bonarda grapes, and that care is demonstrated in this thought-provoking wine.
2017 Tito Zuccardi
Tito Zuccardi, the founder of Familia Zuccardi, always strove to innovate and improve. This wine changes from year to year, but much like its namesake, this blend has one constant: excellence.
2019 Concreto Malbec
This pure Malbec has spent its life in concrete vats, resulting in a complex and bold wine representative of the soils it grew in. This wine tells the story of its life within a sip, and its unique taste and origin makes it a must try.
2015 José Zuccardi Malbec
In this sophisticated red, winemaker Sebastián Zuccardi encapsulates his father's legacy and hard work. This combination of flavors from the past and future perfectly demonstrates the history and direction of the Zuccardi family in a beautiful and soft blend of Malbec and Cabernet Sauvignon.