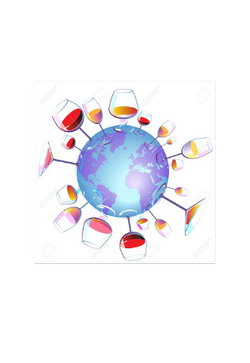 The World for the Holidays Accessible Collection 2021
It's a big world of wine and while we all have our favorite regions, exploring new worlds is both educational and exciting. For the adventurous, here are three collections composed of red and white (and some bubbles, perhaps) wines for your pleasure. Each collection will include a selection of wines from various countries reaching across the Globe's most prestigious regions from South Africa, Argentina, Australia and New Zealand to Italy, Spain and Portugal among others.
Each level of the collections will contain more elevated, special, highly-rated and/or rare gems. Select whichever level of commitment suits your preference or, be bold and indulge in all! All wines a guaranteed—if you don't like any of the selections, I'll replace it on a future order. All collections are composed of 6 bottles.
As always, all prices include Shipping and Sales Tax.