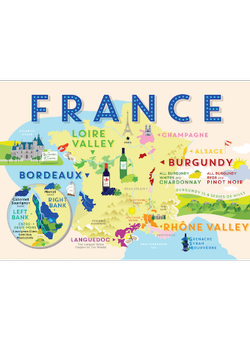 France for the Holidays Accessible Collection 2021
France has so much to showcase and here are three collections composed of red and white (and Champagne, of course) wines for your pleasure. Each collection will include a selection of wines from various regions reaching across France's most prestigious regions from Champagne, Burgundy, Rhone and Loire Valleys to Provence.
Each level of the collections will contain more elevated, special, highly-rated and/or rare gems, such as Premier and Grand Cru wines in the Indulgent Collection. Select whichever level of commitment suits your preference or, be bold and indulge in all! All wines a guaranteed—if you don't like any of the selections, I'll replace it on a future order. All collections are composed of 6 bottles.
As always, all prices include Shipping and Sales Tax.